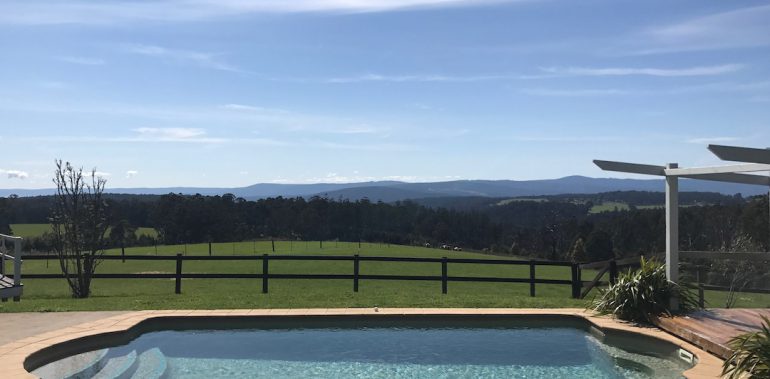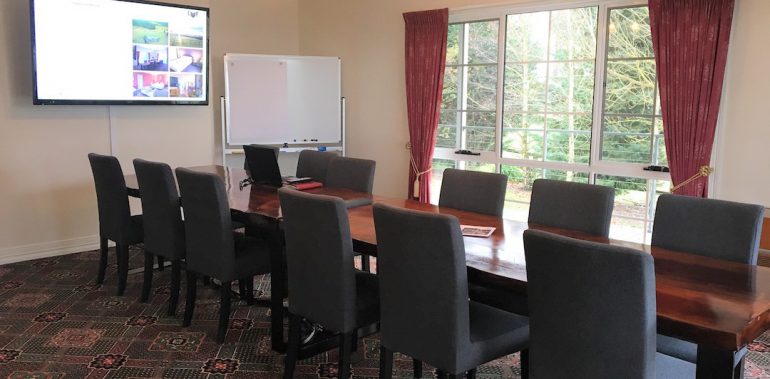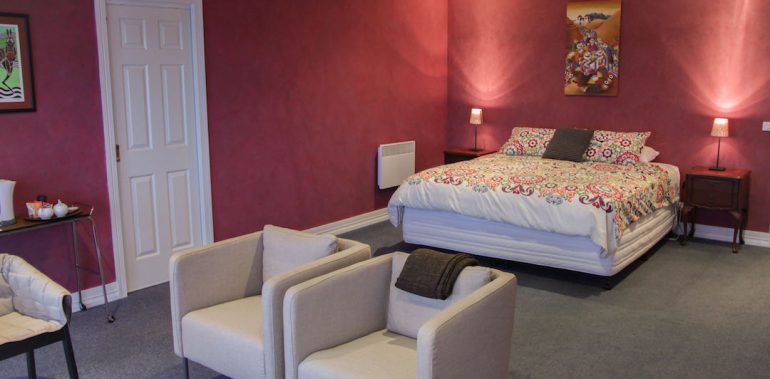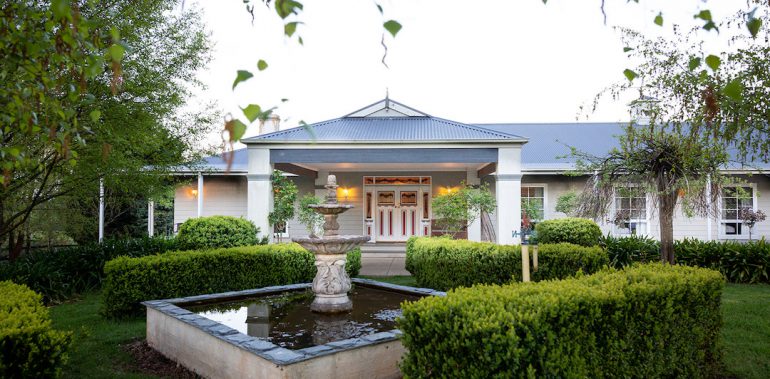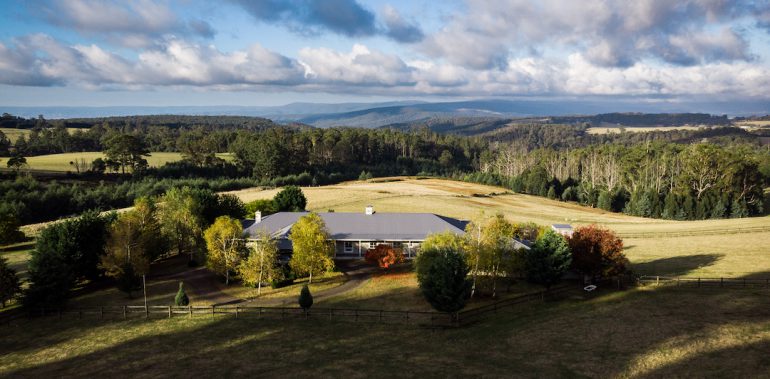 Cheeky Fox Retreat offers a private, inspiring country location to work and relax for teams of up to 10 people. Situated on 50 acres with spectacular mountain views, the property is perfect for a business meeting, planning session or team off-site.
Cheeky Fox Retreat genuinely believes that by changing their environment, business teams can achieve different and ultimately better outcomes than can be produced in a typical office environment. Their goal is to make getting away from the office an affordable and achievable option for businesses so that regular off-site meetings are possible and not confined to upper management, as is often the case.
The nature of Cheeky Fox Retreat creates a team solidarity that is not always possible in standard conference venues – their corporate guests report a closer, more cohesive team after spending just one night away together at the Retreat.
A boutique style corporate retreat option, Cheeky Fox Retreat features both a meeting space and accommodation facilities all under the one roof. The Retreat itself is a large six-bedroom, 60 square home which has been designed to suit the needs of executives. Features include a large boardroom style room with presenting screen, multiple power points and good natural light as well as several break-out areas, including a private cinema.
Outside, guests have exclusive access to a swimming pool with stunning views, the house grounds and over 2 kilometres of private bush tracks to explore.
The property can be used for one day sessions (Tuesday/Wednesday only) or for those including one or two-night stays (Tuesday to Thursday only) and can be booked on a 'do-it-yourself' basis or including event co-ordination, transport from/to your office, in-house catering and team building activities.
CONFERENCE FACILITIES
The meeting room is a large boardroom style room situated on the north side of the house, so it gets good natural light all day. The table in the room can be configured boardroom style, to seat 12 people.
Venue hire includes the following:
– Presenting TV screen with HDMI and VGA laptop connections
– Whiteboard
– Wi-Fi
– Multiple power points for laptops
– Filtered water, biscuits & mints
– Tea/coffee facilities, including Nespresso coffee machine
– Adjoining break-out areas and cinema access
– Kitchen, swimming pool & BBQ access
– Exclusive access to entire property for your group
– Off-street parking
– Event co-ordination, catering, transport and team building activities can be arranged (additional cost applies)
Direct Enquiries To
Linda Brown