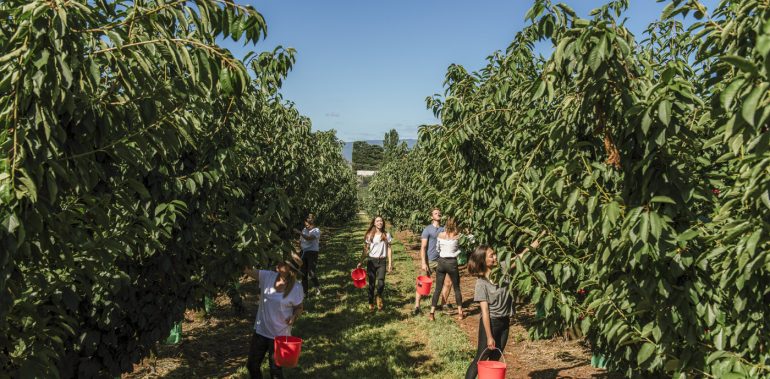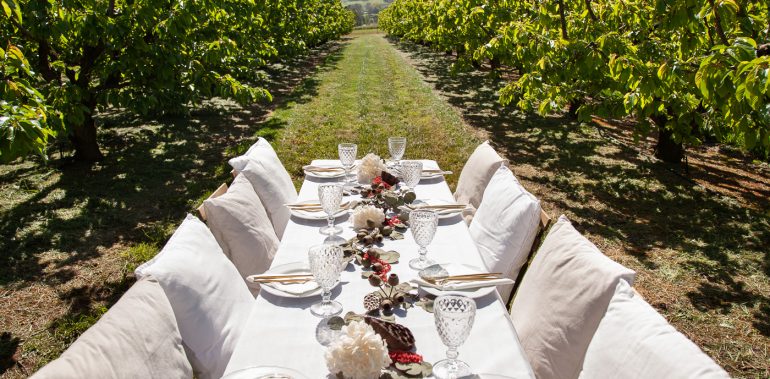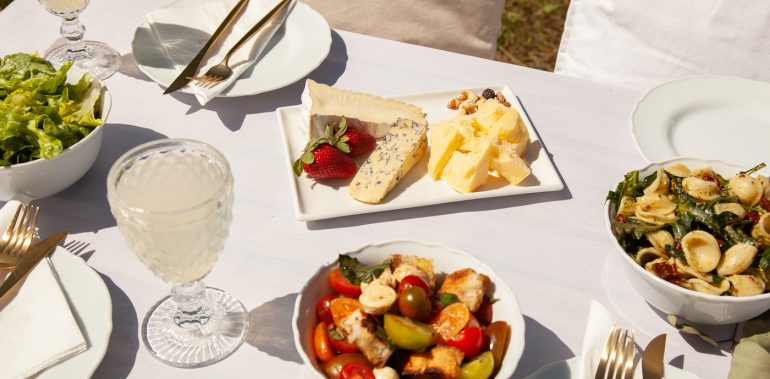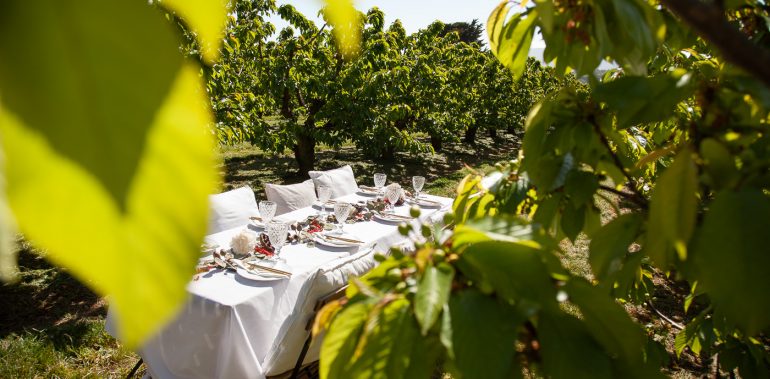 Situated in Melbourne's Yarra Valley, CherryHill Orchards is a picturesque venue boasting a beautiful cherry orchard and sprawling hill views.
If you're looking for a unique way to wrap up the year with your team, reward their hard work with a luxury "Posh Picnic," nestled amongst your own private row in the cherry orchard followed by an afternoon of cherry picking. There's no better way to enjoy the orchard, and to celebrate the end of the working year in style.
If fine dining is more your thing, secure the Best Boss Award by booking your team in for our Rochford Lunch & Cherry Picking package! Start your day with wine tasting and a delicious 2 course lunch at Rochford Wines which is sure to capture the senses. After lunch, it's just a short drive to CherryHill's brand new orchard in the beautiful Coldstream for an hour of cherry picking fun with the team.