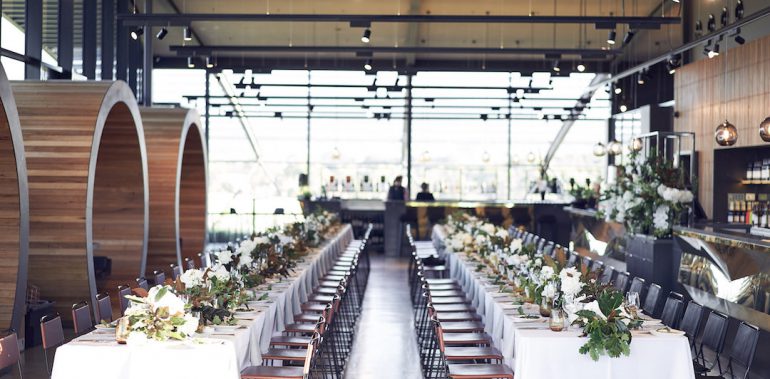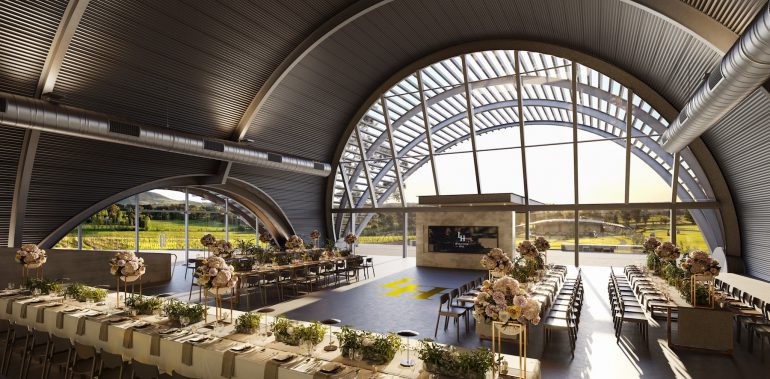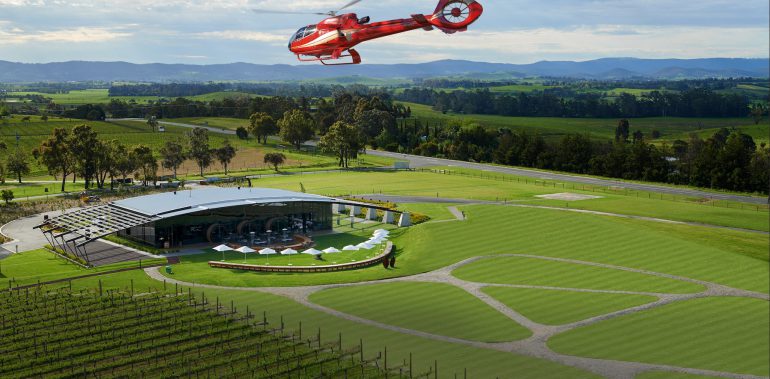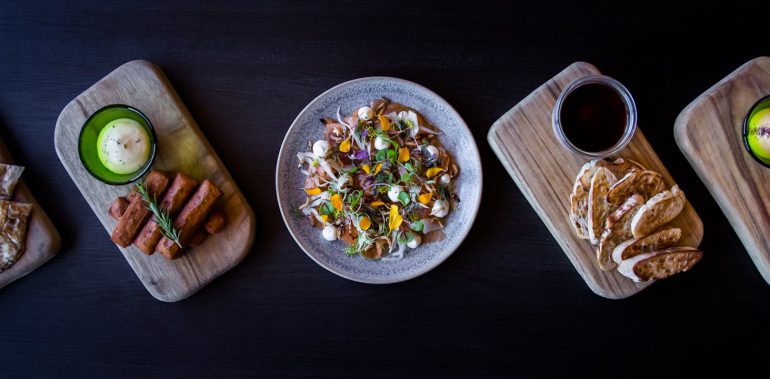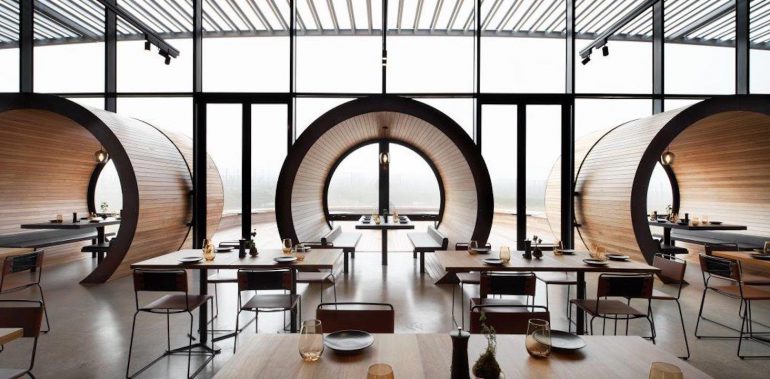 Levantine Hill offers a gastronomic partnership between hatted chef Teage Ezard and Levantine Hill Executive Chef Luke Headon. Levantine Hill has been recognised with its own Chef's Hat and a People's Choice Award in Australia's most important food awards – The Age Good Food Guide Awards.
Situated in the heart of the Yarra Valley, Levantine Hill offers the perfect event venue for any occasion. By meticulously crafting a bespoke menu of balanced flavours that complement our Levantine Hill wines, unforgettable experiences are created for you and your guests.
With an emphasis on seasonal menu changes with each season only the freshest seasonal produce will ever be used, most of which is sourced locally and much of it grown in the kitchen garden.
With two Chef's Hats to his name, Teage Ezard is one of Australia's most celebrated chefs. Like Levantine Hill, he doesn't believe in compromise. Only the best will do. Teage works alongside Executive chef Luke Headon, having worked with Marcus Wareing at the Berkeley in London, a chef at the iconic The Fat Duck in London run by Heston Blumenthal before becoming head chef at Restaurant Story in London.
From our All Day Dining area that entices with delicious share plates, to our Signature Restaurant with its handcrafted degustation menu, our combined food and wine offering is unrivalled.
Guests at either of our two unique dining spaces will enjoy a truly remarkable gastronomic experience.
Direct Enquiries To
Eva Beke