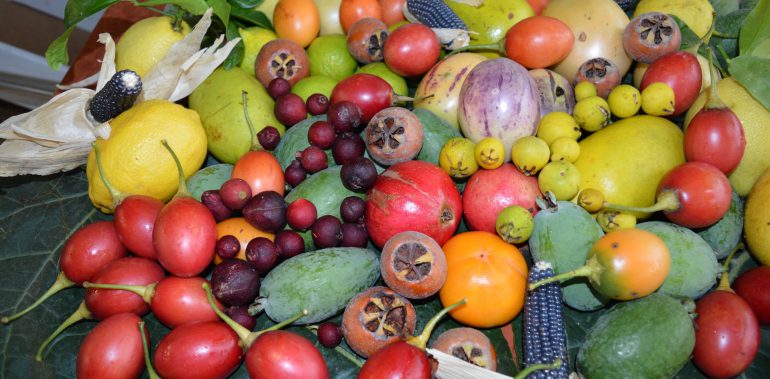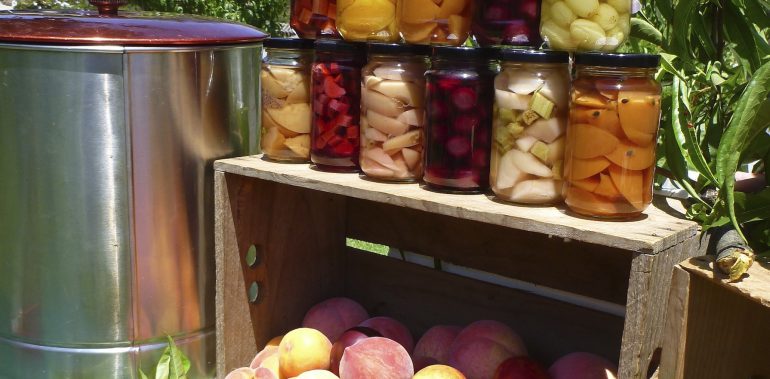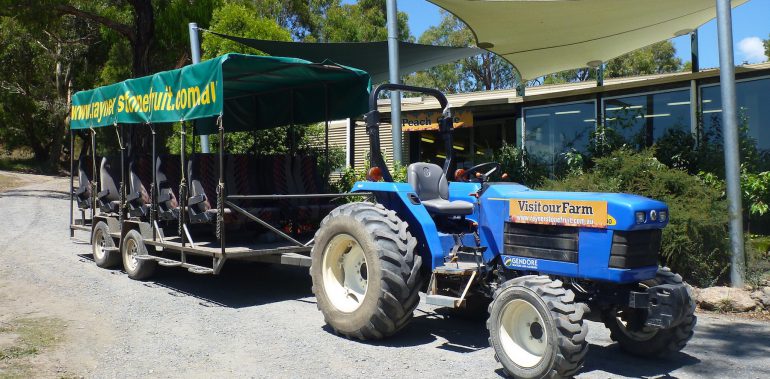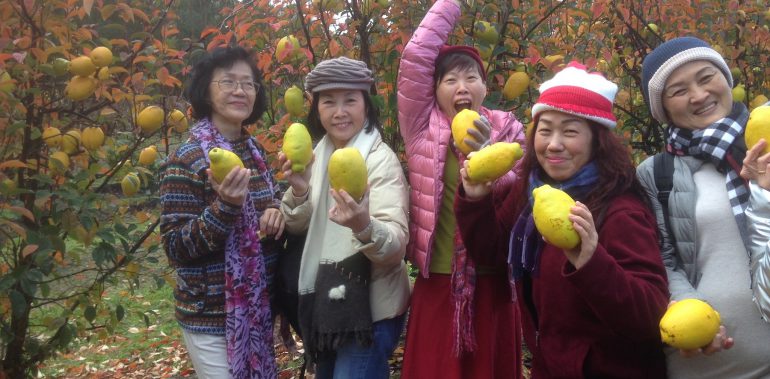 Rayner's Orchard currently grow over 450 varieties of fruit and is around an hours drive from the city centre, located in Melbourne's food bowl, the Yarra Valley.
Some of the varieties we grow include peaches, nectarines, plums, apricots , tamarillo, pomegranate, persimmon, pepino, feijoa, guava, kiwi fruit, dutch medlar and various citrus throughout winter – lemons Australian limes, oranges and mandarins.
Visit this real working farm to discover life on the land and delight in picking your own fruit, and discover the different varieties and fantastic flavours of real tree ripened fruit. Take a guided orchard tractor fruit tasting tour with farmer Len, and get to sample up to 10 varieties of fresh tree ripened fruit.Make sure you come hungry as there is always plenty of fruit to try!  Pick your own fruit if you wish, or have a drive of the Cherry picker, to get a bird's eye view of the farm!
Tractor Fruit Tasting Tours are available all year  from 9am – 4pm. Tours run daily on demand, and run for an hour each. No need to book for groups under 10 people. Groups are welcome , as we are able to cater for over 100 visitors at once, with 4 tractors and trailers in the tour fleet ( each trailer can accomodate capacity of 25 – 27 patrons ). There is one trailer that has capacity for wheelchair access, please request use of this trailer if required when booking. Blossom Season Tours run from mid August to mid September- fruit tastings are on offer during Blossom Tours also.
Rayners Orchard is open 9am to 4pm daily all year, till 5pm during Summer months (closed Christmas Day only).
Direct Enquiries To
Len Rayner