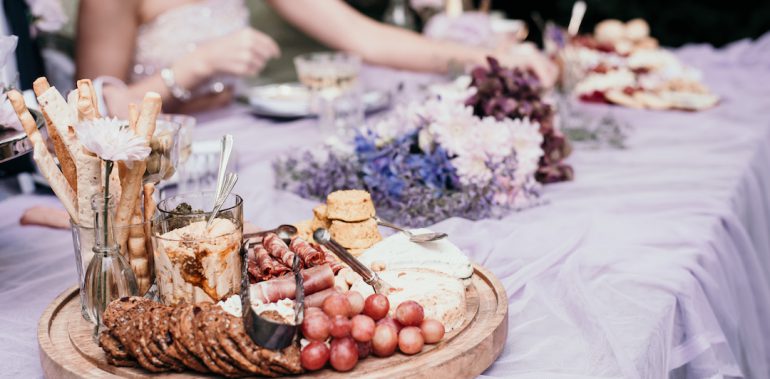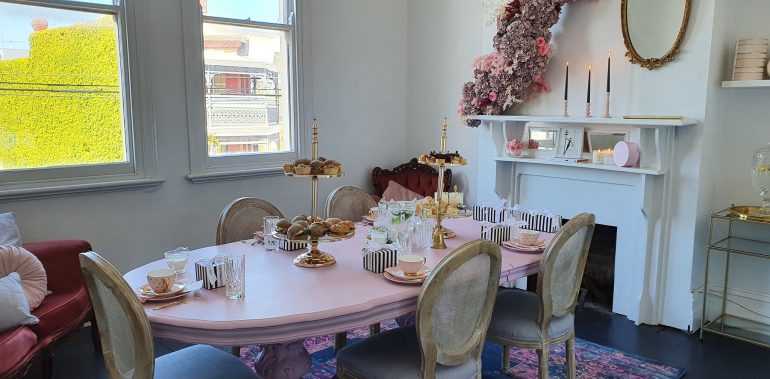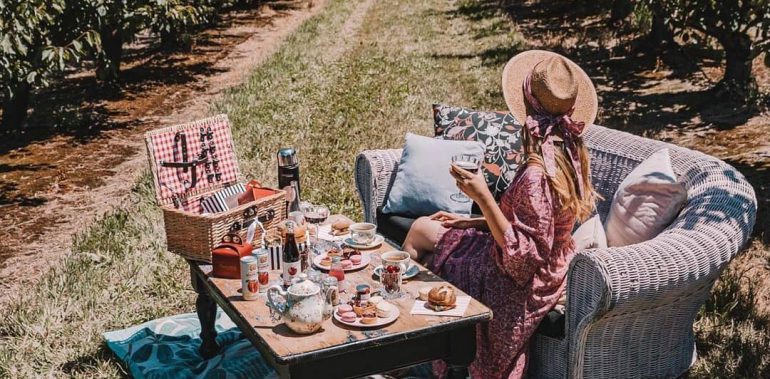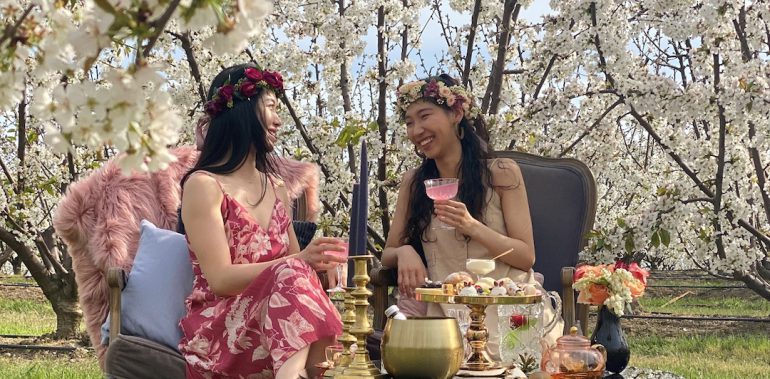 The High Tea Mistress thrives on creating unique High Tea & Picnicking Experiences. Whilst we already have a vast range of services we love working with our clients to create a unique experience that is catered to their individual event requirements & brand.
High Teas – mobile, we come to you; in-house at our Hawthorn venue and delivered to your door. Mobile High Teas we have the capacity to do up to 400, In-House for groups of 2 – 30 with conference facilities available and Delivered to your Door we can complete up to 200 deliveries a day. Our High Teas operate a little differently in comparison to other, more traditional providers in that clients are able to choose their own menu selections from our vast array of choices, as well as their own crockery setting to tie in with their theme or colours for the event.
Picnics are a luxe affair at The High Tea Mistress and we are able to offer picnicking for up to 200. Our picnics can be an elaborate styled affair with vintage armchairs, lounges, designer rugs, candlesticks and our modern crockery. We are now able to offer boutique size picnic events in any weather with our new Igloos.
As our team have extensive backgrounds in event management & events, styling, florals and tourism we are able to offer our clients a unique experience that is custom to their requirements.
Location
Whilst we do have a venue & HQ in Hawthorn our business started as a mobile service which services all of Victoria still to this day. We have many partner venues in the Yarra Valley which we are able to work with. We have worked in paddocks, on hills and have packed up under the light of car beams, and are therefore self-sufficient in that we can bring in everything that we need to put on an event.
Direct Enquiries To
Emma Beilharz