Jayden Ong Winery & Cellar Bar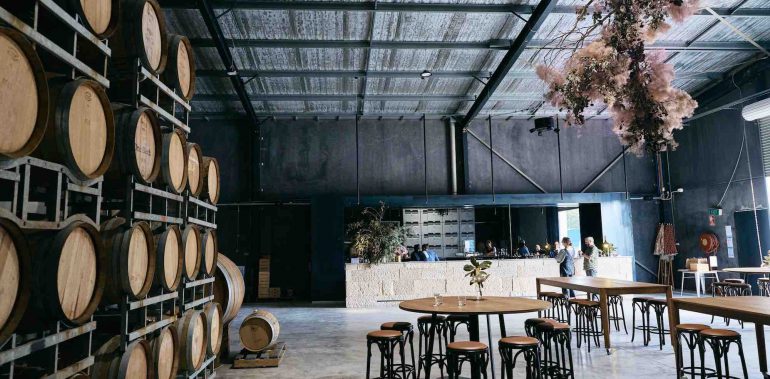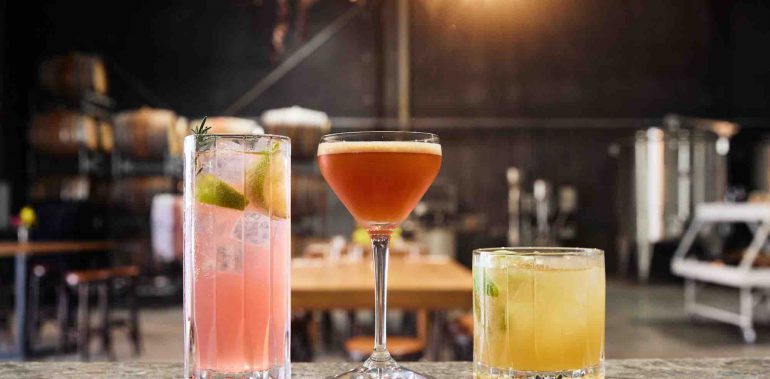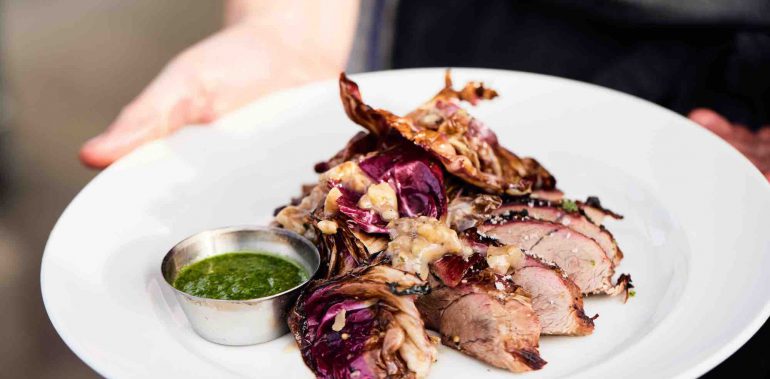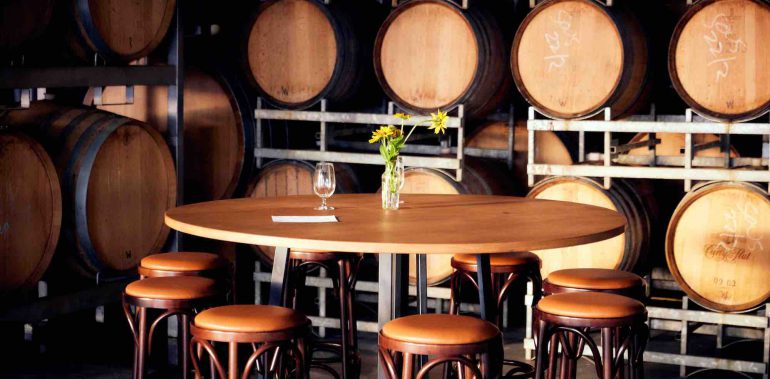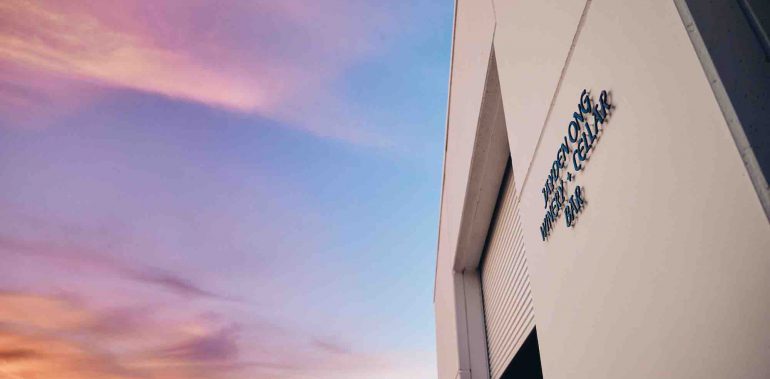 It has always been a popular destination for wine tasting and day-tripping, but Jayden Ong Winery & Cellar Bar in Healesville offers yet another glorious reason to head to the Yarra Valley. Less than an hour's drive from Melbourne, the clean-lined space, created by McGirr Van Horne Design, does double duty as both winery and a modern, minimalist event space. The 8.2m bar is the venues showpiece, made from limestone, both hand-chiselled and polished.
Inside, take a seat under the monumental dried floral arrangement taking in the sense of excitement, listening to euphonic tunes through our Bose sound system. The outstanding wine list features all four ranges made onsite by Jayden Ong, alongside local legends and compelling internationals. Plus plenty of hard-to-find cult wines, emerging stars, and large format wines ideal for impressing guests at your next event.
Jayden Ong Winery & Cellar Bar works with Victoria's best farmers, makers and growers to bring the finest quality produce to our menu. Its philosophy pays homage to the very best ingredients, cooked simply. Trained chefs lovingly cook over open fires and premium white charcoal, in the outdoor kitchen, to bring out the very best flavours and textures. Sample life's uncomplicated luxuries: fresh sustainably fished seafood, custom meat products by Meatsmith Specialty Butcher, the first peas of spring pulled from the garden that morning. From the service to the produce, the magic is in the detail.
For seated events we offer a shared-feast menu in the family style of dining. Perfect for creating a relaxed and intimate dining experience.
With years of hospitality experience, including cofounding one of Melbourne's contemporary culinary icons, Cumulus Inc, the service at Jayden Ong Winery & Cellar Bar surpasses expectation.
Location of venue
The Winery & Cellar Bar is located within a burgeoning new precinct in Healesville, with neighbours
Four Pillars, Payten & Jones, No. 7 and Watts River Brewing all within a few minutes' walk.
Maximum number of guests that can be accommodated
150
Technical Facilities
Winery & Cellar Bar is a very flexible space and Audio Visual can be arranged through an external provider.
Recreation Facilities
Jayden Ong Winery & Cellar Bar offers curated wine experiences to enhance your event. Whether its a winery tour and barrel tasting with your team, or delving into a selection of Ong's Museum wines, Winery & Cellar Bar will ensure your event is memorable from start to finish.
Trading Hours
Thursday 11-5pm, Friday and Saturday 11-9pm, Sunday 11-5pm
Direct Enquiries To
Morgan Ong