It's no secret that strong, high performing teams are made and organising quality incentives and team building activities offer businesses a way to reward top achievers while building the solid connections teams need to work cohesively.
The Yarra Valley and Dandenong Ranges regions offer a wide variety of memorable experiences, ideal for both an incentive and a team-building experience. We caught up with Mandy Ho of Global Ballooning Australia to talk about why a balloon flight might be the perfect activity for your team.
With an ideal climate, beautiful landscape and an award-winning balloon operator, the Yarra Valley is considered one of the best ballooning destinations in Australia.
First and foremost, says Mandy, it ticks bucket lists.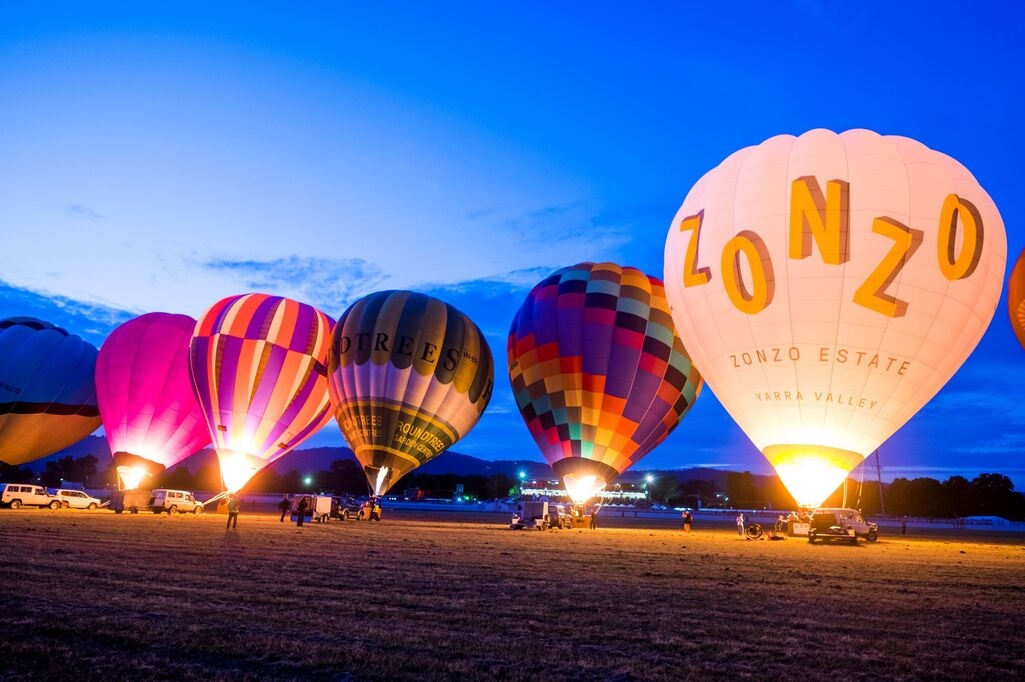 "Most people love a little adventure, and ballooning is the perfect 'soft adventure'. You don't need to be fit, it is ageless and appealing to almost everybody. A ballooning adventure is a sensory experience that is filled with changing hues of light, sounds and spectacular views. What is there not to love?"
The once-in-a-lifetime experience certainly has the wow factor as groups drift over the scenic surroundings.
"Our Yarra Valley flights drift over a patchwork of vineyards that are set on rolling hills and surrounded by mountains. As the sun rises, so does your spirit – it is just a natural reaction to floating over the natural amphitheatre of the spectacular Yarra Valley," she says.
"We aim to make all our flights an educational experience that meets the childhood expectations of drifting across the sky. Our flights occur at sunrise and are generally completed by 9 am – so there is plenty of time to add some pre-work adventure to the event schedule to inspire the team."
Flights never fail to disappoint, taking in the views of the mountains, rivers, vineyards, and farms that make this section of the world such a special place.
"Team building experiences can be priceless in maintaining staff satisfaction," adds Mandy.  "They bring everybody closer together and increase productivity through harmony and respect. Hot air ballooning has been shown to be the top experience on peoples 'bucket list', so, treating your staff to this gentle, all-inclusive activity might be one of the best investments in happiness for your event or conference."
In terms of teambuilding, the experience is suited for groups of all sizes. Baskets are available for groups as small as 10 up to 24 passengers and Global Ballooning Australia can fly up to 150 people per morning with up to 10 balloons in the sky depending on the time of year.
Teams are encouraged to (safely) participate in the pre-flight activity such as rigging, inflation and in-flight management of a balloon flight to understand how it all comes together and appreciate what it might be like to actually fly a balloon.
"Your team will be required to work together to help set up the balloon for inflation, as well as roll up their sleeves to assist our team to pack up the balloon once landed. Although this is not mandatory, it is fun and gets everybody working together," she says.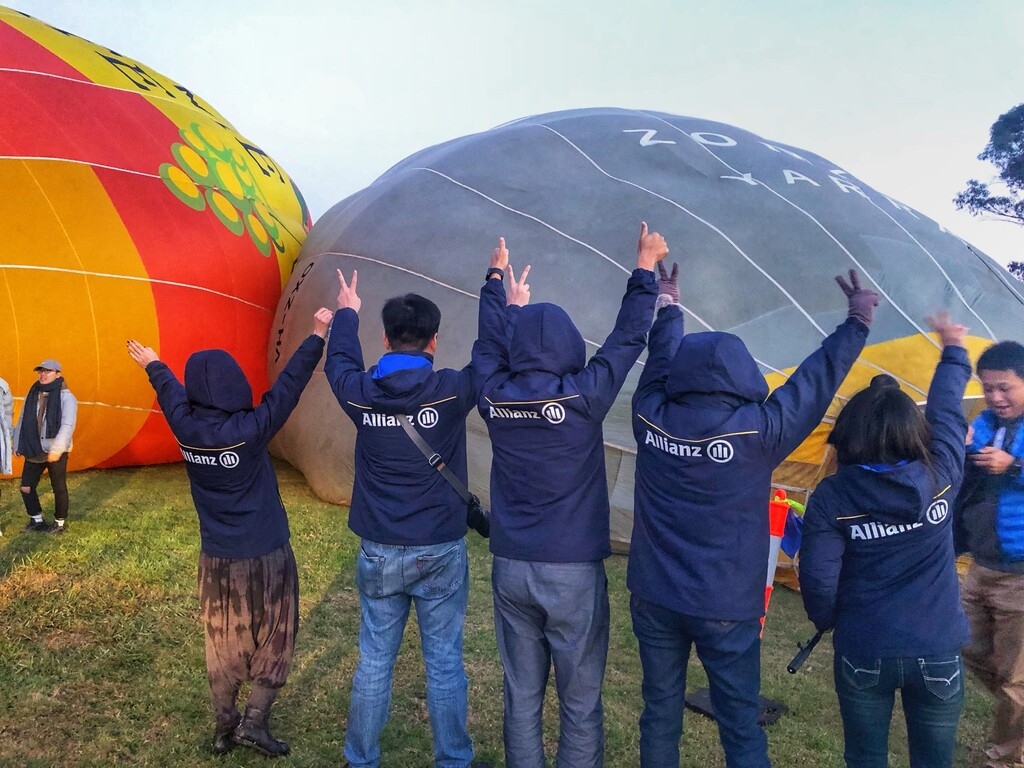 For something even more special, such as a product launch or special campaign, balloons can also be custom branded. It's a unique and fun way to run sales promotions featuring clients flying in their flagship, advertising shoots,  or providing unforgettable corporate hospitality for top clients. They're media-friendly too, so it's the perfect time to brief media on your launch or campaign as they sail above.
With 30 years of experience and knowledge with the planning and flying of large corporate and event groups from around Australia and the World, Global Ballooning are experts in the region and are always willing to work with planners to create an experience that meets both expectation and budget.
For more information on including an exciting balloon flight in your upcoming itinerary, click here. 
In this post
The Yarra Valley is a natural amphitheatre, which makes it the perfect location for a ballooning tour: great views, native fauna and flora, excellent food and wine and stable weather.