Not all business events are super-sized multi-days conferences. In fact, training days, board meetings, seminars and other small to medium-sized events are far more common. And if your boardroom just isn't inspiring or suited to what you need, you'll find the perfect solution in the Yarra Ranges.
When you change your environment, teams can achieve different and often better outcomes, it allows delegates to unplug, unwind and approach tasks with fresh ideas you might not get in an office environment.
Just an hour outside Melbourne's CBD,  groups can escape the distractions of the office, have plenty of working space and all the privacy you might need for your group to get down to business.
Looking for a fresh space for a corporate retreat or smaller sized groups? Why not consider: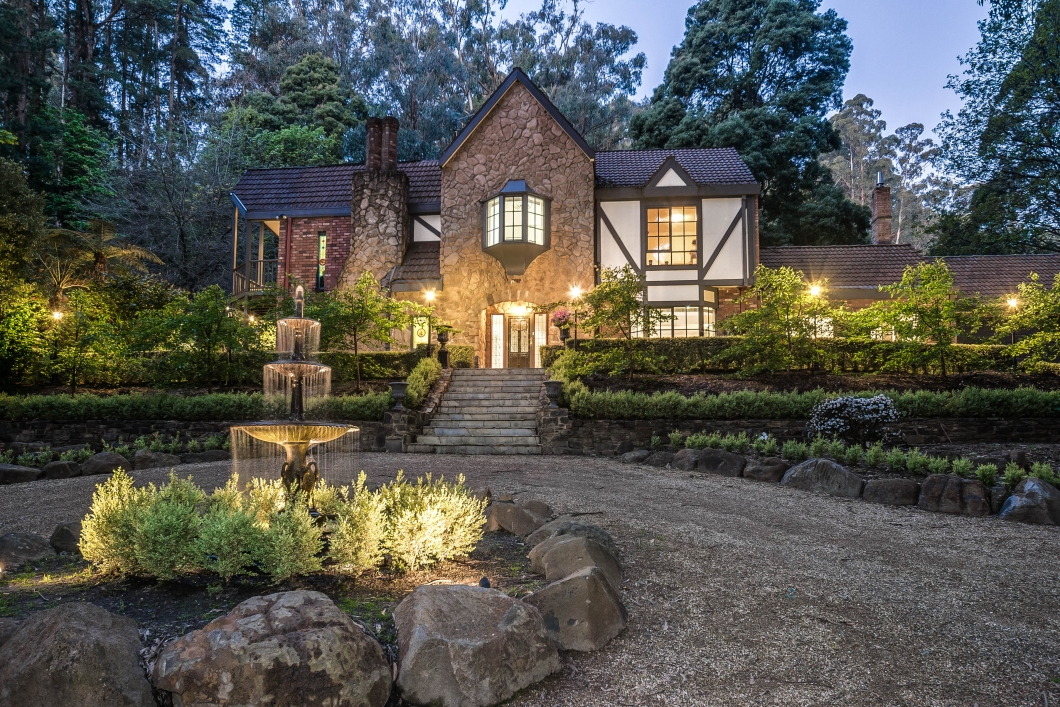 Looking for privacy for your group retreat? The Yarra Ranges offer a variety of spaces perfect for groups of all sizes including Stonehurst of Sassafras.
Stonehurst of Sassafras
Offering plenty of quiet space and privacy, Stonehurst of Sassafras allows your group exclusive use of the home and two acres of landscaped gardens.
Stonehurst is elegant enough to host a dinner party, a small gathering or a small corporate meeting or training event whilst feeling homely enough to be a creative space for a business retreat. It is secluded, but only a short forest stroll to Sassafras, the quaintest town in the Yarra Ranges.
With five guest rooms and a 10-seat dining table, it's ideal for your board of directors or off-site training/ meetings.
Groups staying here also get the added benefit of being close to local wineries, restaurants for off-site dining and plenty of group activities.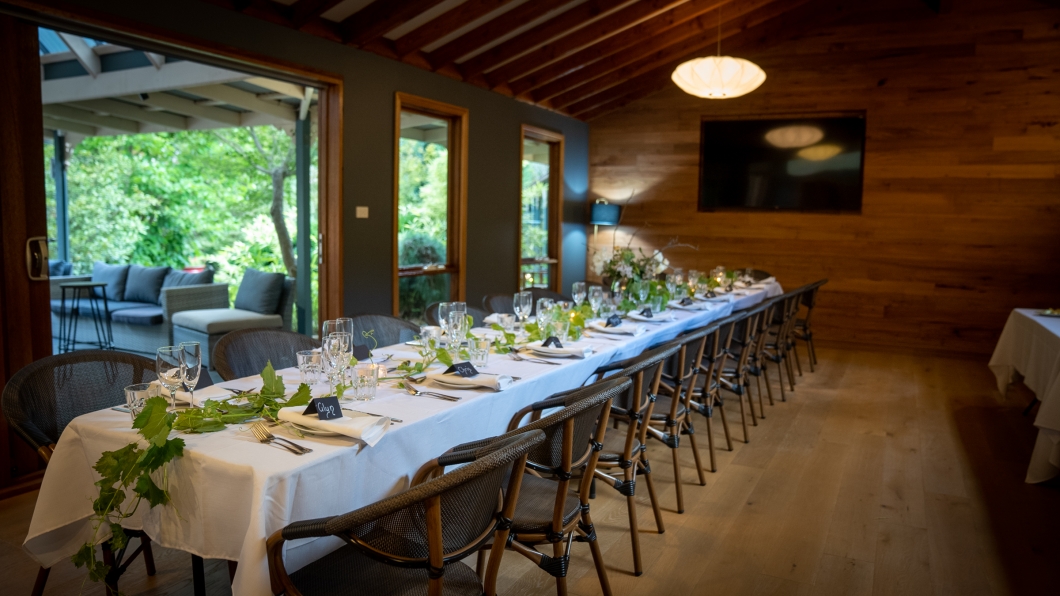 In the Valley is ideal for small groups, corporate retreats and intimate functions.
In The Valley
This large country retreat sits on two acres of English-style gardens in the heart of Yarra Glen. It offers plenty of privacy and peace and quiet for corporate groups with 10 bedrooms and plenty of workspace including a dedicated function space available with tables, chairs, buffet tables, linens, etc available for a special dinner, group activity or additional meeting space. The additional space is perfectly suited for caterers and bar staff as well and groups have the use of two large dining tables seating 22 guests.
Your group will have exclusive use of the property and be just around the corner from Yarra Glen's antique shops, restaurants and surrounded by all of the Yarra Valley's famous wineries. There's a games room and pool as well so it's ideal to get work done and have a bit of fun too.
There's Wi-Fi, on-site car parking for 10 cars and groups love the feeling of experiencing a true retreat to unwind and focus on the task at hand.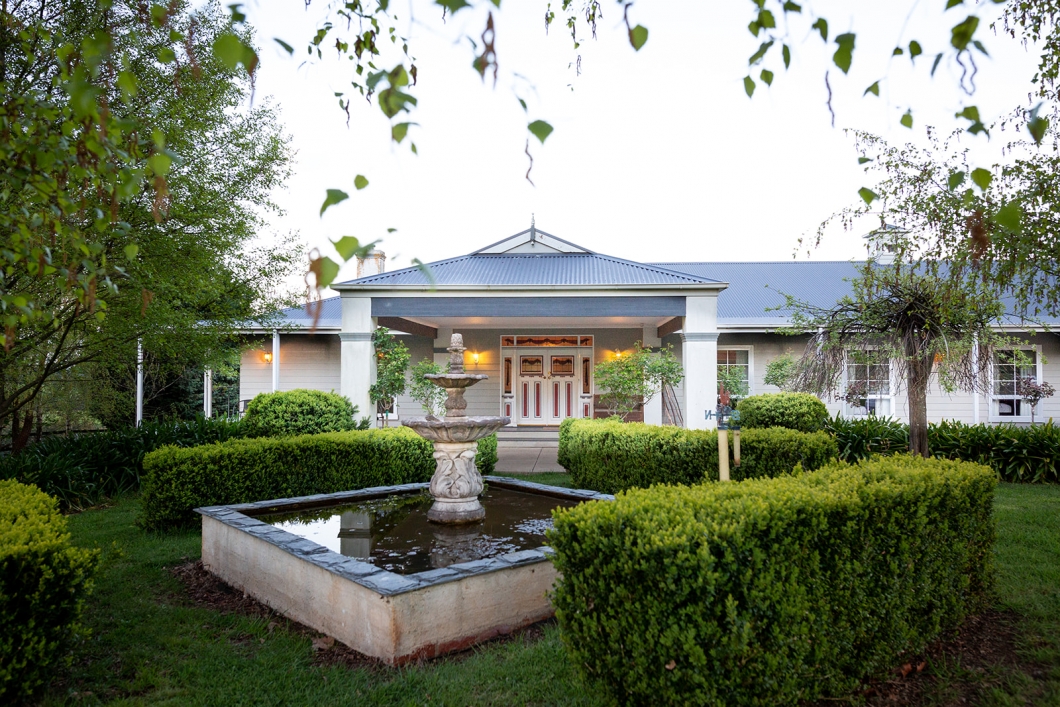 Cheeky Fox Retreat offers a huge amount of space for teams of up to 12.
Cheeky Fox Retreat
Offering plenty of privacy and 50 acres of space with spectacular mountain views, Cheeky Fox Retreat is ideal for teams of up to 12 people.
The nature of Cheeky Fox Retreat creates team solidarity that is not always possible in standard conference venues – corporate guests report a closer, more cohesive team after spending just one night away together at the Retreat.
The property features both a meeting space and accommodation facilities all under one roof with six bedrooms, a large boardroom style room with presenting screen, multiple power points and good natural light as well as several break-out areas, including a private cinema, plenty of parking and WiFi.
Outside, guests have exclusive access to a swimming pool, the house grounds and over 2 kilometres of private bush tracks to explore.
The property can be used for one day sessions (Tuesday/Wednesday only) or for those including one or two-night stays mid-week. Planners can also organise event coordination, transport in-house catering and team activities.
Get in touch with us to find out how you can secure these exciting properties for your next event.
In this post
Cheeky Fox Retreat offers a private, inspiring country location to work and relax for teams of up to 10 people