Header image: Puffing Billy over the Monbulk Bridge.
Don't get us wrong, the sit-down alternate drop dining experience certainly works for group dining, and so do canapes and live cooking stations, but if you're looking for something unconventional for your next convention or business event, there's a lot of alternative options for groups.
Why not consider: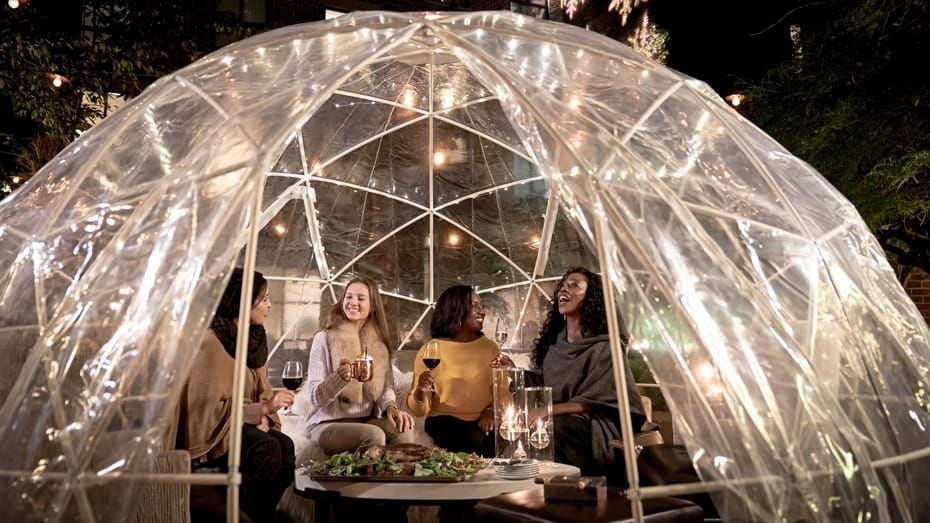 Photo: Sourced from Instagram
High Tea in an Igloo.
Make your morning and afternoon tea breakout sessions so much more memorable with the High Tea Mistress. Their perfect-in-any-weather igloos can be booked at a partner venue and customised to your group requirements. Ideal for smaller groups, igloos are suited for roughly six people per structure and are beautifully styled.
Need something bigger? The High Tea Mistress also creates beautifully themed high tea experiences specifically for your group.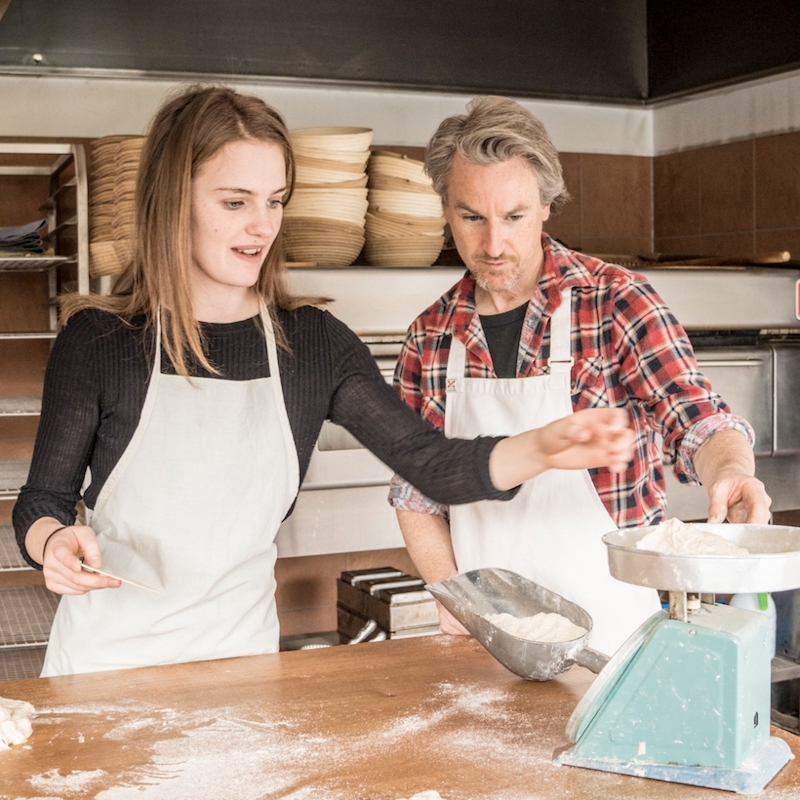 Photo: One Hour Out
Group Pizza Making.
It's the perfect blend of team building and group dining. Break up into teams and use the provided instructions to build your very own pizza oven. After lighting the fire, each team will create their own pizzas ready to go into the oven. Enjoy a casual lunch together with matched wines from a local Yarra Valley winemaker.
One Hour Out works with a local winery to create an amazing afternoon for your team. It's a simple recipe for success: make pizza, drink wine, enjoy the views and some great team bonding.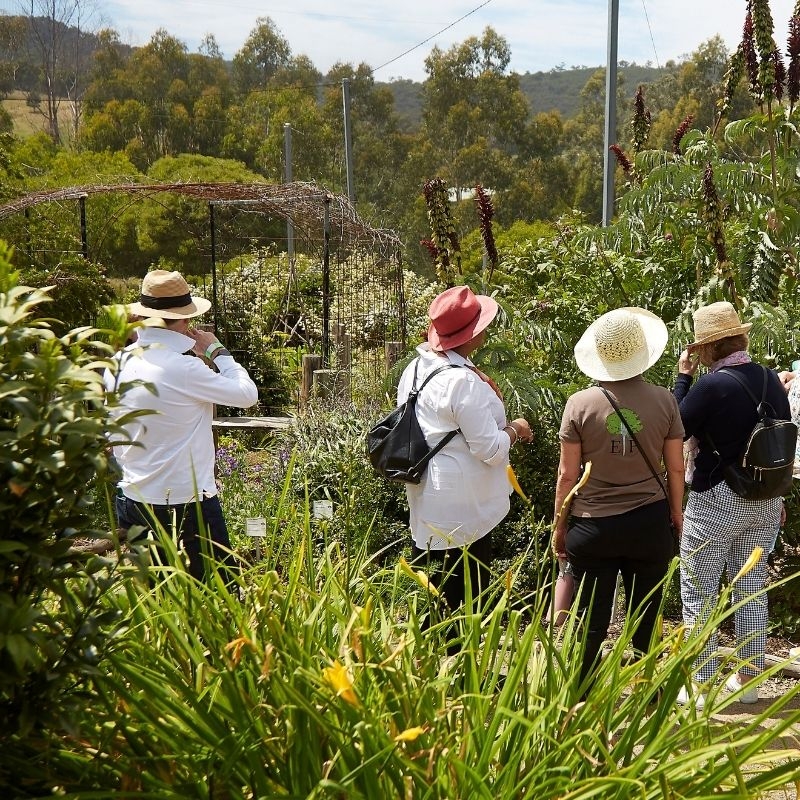 Photo: Edible Forest at Yarra Valley Estate.
Edible Forest Dining.  
Imagine your group taking part in a sensory experience they've not likely seen on any conference itinerary before. The Edible Forest and Garden Tour at Yarra Valley Estate lets groups wander, roam and discover a range of garden plants where everything is edible or medicinal.
Once groups set inside the garden they'll be guided through a variety of areas, led by a gourmet gardener to learn about the Forest itself, and the health benefits and reasons behind why the plants were chosen and why including them in your home garden brings great benefit. It's a great way to connect groups to nature and allow them to go offsite to break up the day and return refreshed.
Following the tour, groups can taste preserves, cordials and syrups made from the Edible Forest ingredients before finish the experience with a gourmet picnic.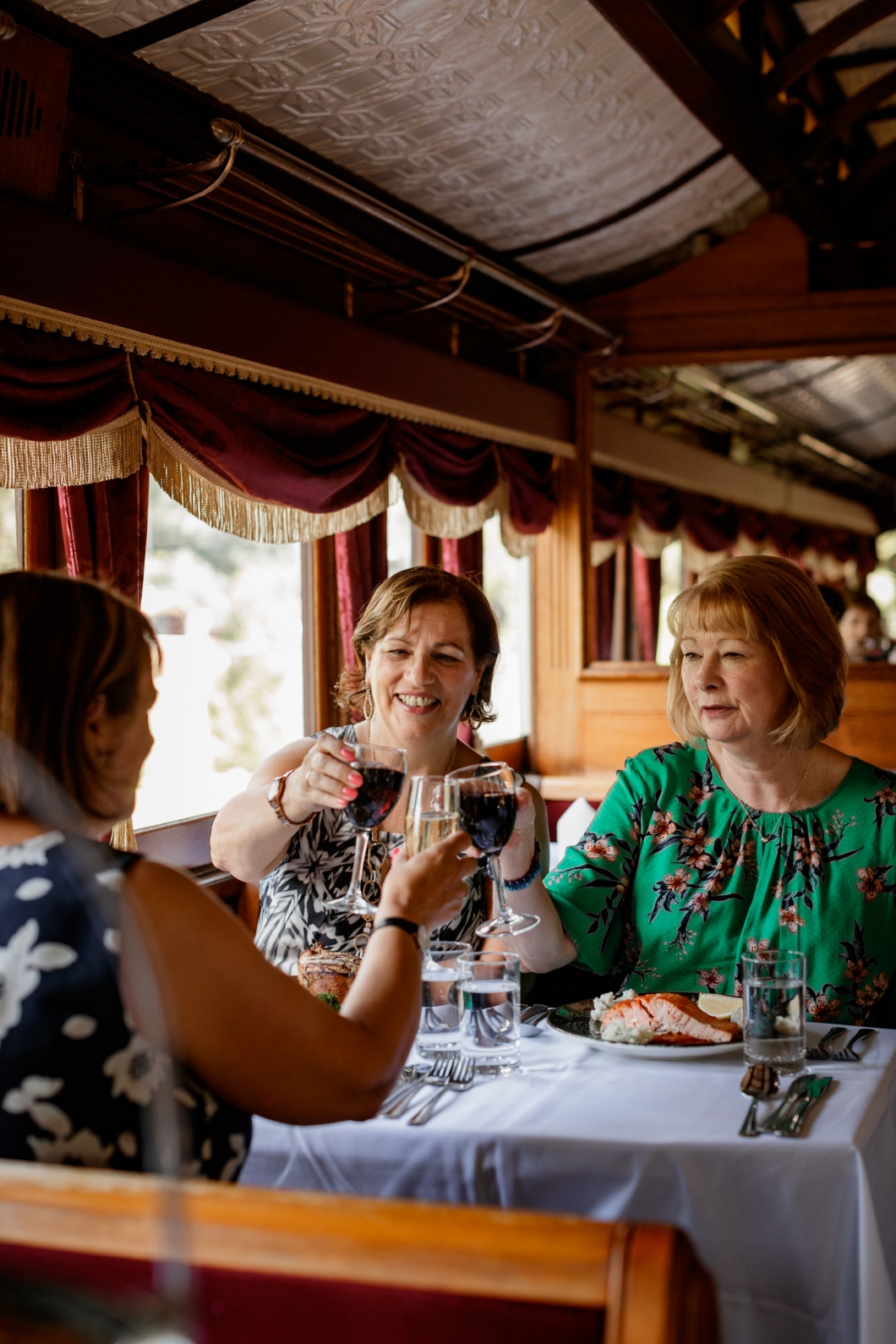 Photo: Puffing Billy
Steam and Cuisine.
No need for theming this event. The iconic Puffing Billy steam train provides two dining experiences that bring vintage glamour and a lot of fun to your event.
The Steam & Cuisine Luncheon takes place beneath the pressed-metal ceilings of a fully enclosed first-class dining carriage. Groups get on board and enjoy a one-hour journey (each way) from Belgrave to Lakeside and enjoy a delicious locally sourced three-course menu and internationally acclaimed Yarra Valley wines to match as they watch the scenery pass by.
Alternatively, groups can enjoy the ride from Belgrave to the hidden gem station stop of Nobelius Siding (55min journey each way), where guests disembark to enjoy a two-course lunch at the heritage-listed (and very charming) Nobelius Packing Shed – part of the early 1900 Nobelius Nursery, which later became the largest exporter of fruit and ornamental trees in the Southern Hemisphere. Both unforgettable experiences for groups.
These are just a few of the incredible experiences groups can enjoy in our region. Contact us to put together an unforgettable itinerary for your next business event.