You won't find many venues quite like Bunjil Place. Since opening in 2017, this entertainment precinct has brought the community together with arts, entertainment and culture. Here's why utilising this venue's incredible facilities is a win for your upcoming event.
With a mix of facilities including an outdoor community plaza, theatre, multipurpose studio, function centre, library and gallery, event organisers have a huge range of options for their next business or special event.
Visually striking with its unique architectural design inspired by the First Nation's People's stories of Bunjil (also known as 'Bundjil') the iconic roof structure is designed to resemble the soaring eagles' wings with the world-renowned timber gridshell in the foyer acting as the legs. It's a design impact that makes a visual impact the moment your guests step inside. Perfect for a photo opportunity and grand entrance.
Event organisers can expect to work alongside a collaborative team and an event planner when they choose Bunjil Place, says functions and events coordinator, Melissa Quezada. "Our event planner will work with you personally to design an event tailored to your specific needs."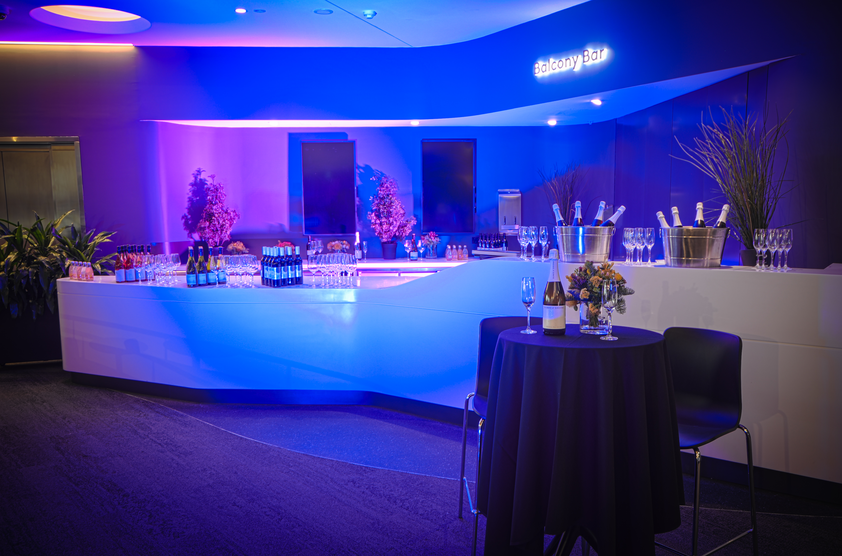 Bunjil Place is ideal for a wide range of business and special events including cocktail functions, exhibitions and more.
Gorgeous design, tick. Collaborative team, tick. Add to that the ease of planning your event when everything you need is available in-house and it's easy to see why this gorgeous gem is pretty amazing.
"Everything from our technical production team, chef and catering, and service staff are all in house and very experienced, so your experience with us is smooth and consistent no matter what type of event you're hosting," says Melissa, adding that it's also the venue's flexibility to create a bespoke catering menu tailored to your needs and budget that makes them oh-so-easy to work with.
"And we can be flexible on dates and booking changes as we know things can always change!
"We want you to have the best event possible and will go above and beyond to create something truly unique and tailored to your needs.
Ideal for conferences, workshops, luncheons and special events such as awards nights and gala dinners, the space is versatile for small events up to medium-sized conferences and exhibitions.

Since its opening, the space has seen a wide range of both corporate and special events hosted here. Two in particular, says Melissa that were especially unique were the recent Museum of the Moon event, held in June 2021.
"We presented Museum of the Moon in our Plaza, a giant inflatable sculpture of the moon. While open to the public for viewing, we were also able to tailor a special VIP event for our sponsors in our function room, complete with catering, entertainment, and VIP access to see the moon on opening night."
In 2019, they hosted their very own TED x Casey event, with a range of speakers presenting across the precinct, with catering and technical staff allowing for streaming outside of the venue itself. And as live streaming and hybrid events are more essential than ever, having a range of hybrid and fully virtual packages as well as a technical team on hand to make it happen is a huge plus.
"Our production team have an array of technology that allows them to do virtual or hybrid events including streaming, captioning, and more," she says.
Something planners might be surprised to discover is the venue has an onsite gallery, The Bunjil Place Gallery, open six days a week, Tuesday to Sunday 10-5. The Gallery exhibits a range of local and international artists. Melissa encourages all planners to ask about the Gallery when booking your function and how it can be utilised to add to your event.
With the summer season ahead, it's the perfect time for end of the year holiday parties, community engagement events and summer brand activations.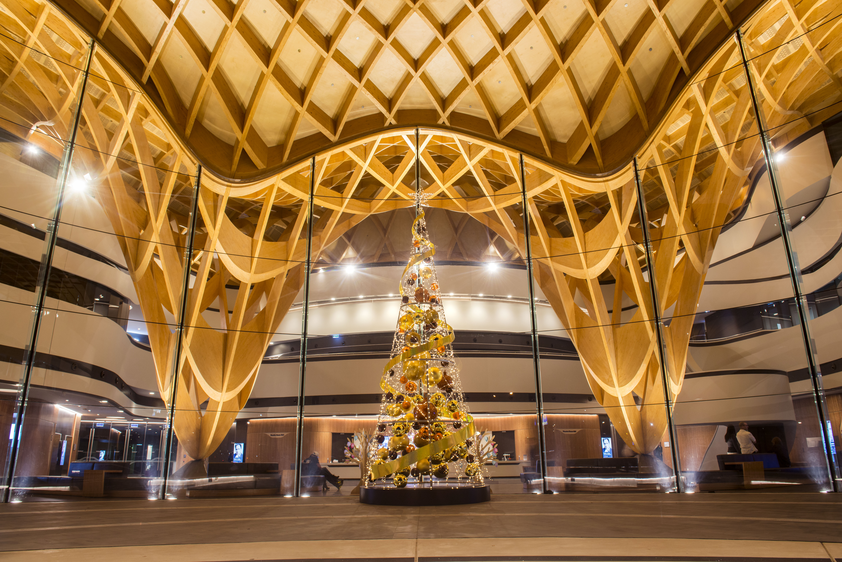 "Our large outdoor spaces and roomy indoor spaces are ideal for summer events," says Melissa, adding that they've also put together some amazing Christmas packages for those organising last holiday events and end of year celebrations. Choose a package, or chat with their team on tailoring something specific to your group.
For more information on Bunjil Place for your next event, click here or get in touch today.
In this post
Bunjil Place is the vibrant new destination of choice for arts, entertainment, culture and connection in Melbourne's south east.